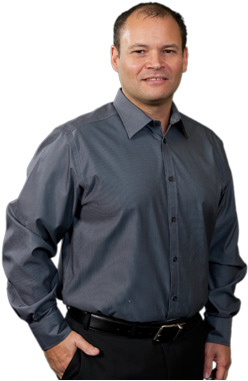 Daniel Dupuis, lawyer, B.A.A.
During his schooling and undergraduate studies, Me Dupuis was already involved with students' associations and students' cooperatives. In 1989, he received his bachelor degree in business administration from HEC Montreal as well as a Student Excellence Grant. He specialized in business administration, accounting and finance, and was a start-ups consultant for the Québec Ministère de l'Industrie et du Commerce. He then moved on as a consultant for small and medium-sized enterprises while sitting on a number of boards at the Desjardins Group.
In 1993, he obtained a Law Certificate from University of Montréal which he completed with a Bachelor of laws in 1998, and admission to the Québec Bar.
After his admission to the Bar, Me Dupuis oriented himself more in matters requiring law expertise such a business partnership, corporate restructuring, mergers, acquisitions, etc.
In 2004, Me Dupuis founded a number of enterprises in various fields such a Web marketing, real estate and software development.
Me Dupuis rigorously follows a rule whereby advantages must surpass costs. Being well aware of the needs and expectations of business people, he strives to provide fast and efficient services.
Me Dupuis specializes in business law, business development and financing.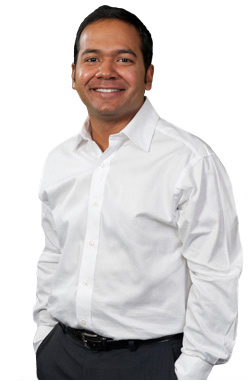 Yacine Agnaou, LL.B., M.B.A.
Me Agnaou started his career as a law student with the Tax Department at Justice Canada.
After graduating with a Bachelor of laws from Université de Montréal with a Student Excellence Grant, Me Agnaou worked from 2003 with the Canada Revenue Agency, in charge of civil and tax litigation matters.
In 2004, Me Agnaou obtained a second cycle degree in management (D.E.S.S.) with honours from University de Montréal.
Me Agnaou became a member of the Public Prosecution Service of Canada in charge of economic crimes. He was a Crown Attorney in charge of economic cases pertaining to intellectual property, bankruptcy, customs, income tax and other. In that capacity, he received the following honours : Prix distinction du Conseil fédéral du Québec, en 2007, and the Public Service Award of Excellence 2008.
In 2010, the Université de Montréal granted him a Master in Business Administration (MBA) to Me Agnaou, again with honours.
In 2011, he established a private consulting firm specialized in support to Québec small and medium-sized enterprises wishing to expand internationally.
In 2012, Me Agnaou joined Jurific and Dupuis Paquin. He specializes in law of economic crime, tax litigation and business law. He advises enterprises with development strategies for the international markets.
Fabienne Candéago, LL.M., Trademarks lawyer and agent
Me Candéago has been practising law in France for 10 years where she also obtained a Master in private law and a second cycle diploma in management (D.E.S.S.) from the Law and Political Sciences Department of Université de Rennes.
She was admitted to the Québec Bar in 2002 and became trademark agent in 2005. She has experience in commercial and corporate law, business litigation, franchising and intellectual property.
Furthering her studies regarding information technologies, she completed a master thesis in 2009 at Université de Montréal. Her thesis subject was law of information technologies. Me Candéago his known for her expertise with the ICANN regulations and she published an article with the LexElectronica Review.
Me Candéago is active within le Conseil Québécois de la Franchise, and she was involved in creating and supporting an affiliated group of emerging franchisors. She is a member of BNI Proaction of Laval. With the Young Bar Association of Montréal, she helps, pro-bono, newly created enterprises. She sits on the Board of the non-profit organization Ikebana Productions that promotes independent aspiring professionals in the fields of cinema and video.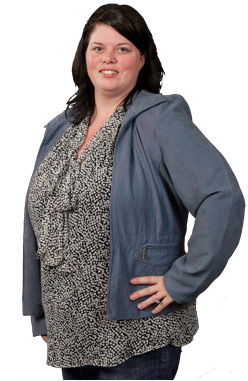 Chantal Ippersiel, Legal Technician
Mrs. Ippersiel is well known and appreciated in the legal community. She has been working in the paralegal field for close to 20 years. In 2001, she obtained the Legal Technician title and recognition. In 2007, she completed a Law Certificate at Université de Montréal. She worked for a number of Montréal's largest law firms. In 2009, she joined Jurific and was a founder of Paraco Services Parajuridiques inc.
At Paraco, Mrs. Ippersiel offers a complete selection of paralegal services : incorporation, organizational proceedings, corporate records and filing obligations, mergers, liquidations, tax numbers and permits, name searches. She completes the documentation with regards to statute modifications, share transfers, estate freeze, and many other requirements of Registraire des enterprises or Corporations Canada..
With her expertise and experience, Mrs. Ippersiel can efficiently support lawyers and tax experts in a variety of important business transactions : reorganizations, mergers and acquisitions, commercial and tax-related matters.
Mrs. Ippersiel is also a mentor for legal technician trainees since 2011.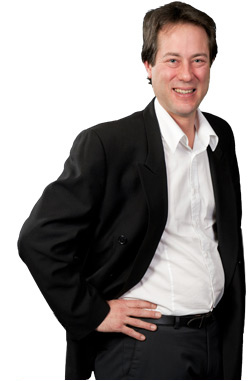 Richard Lafontaine, accountant, tax specialist
Mr. Lafontaine was an auditor for the Québec Revenue Agency for 20 years. He participated in the development of state-of-the-art audit methods such as the net worth method, the deposit method and the cash flow method.
In 200O, Mr. Lafontaine obtained a Certificate in accounting science from l'École des Sciences de la Gestion de l'UQÀM. In 2003, he completed another Certificate in general accounting.
For a period of four years, Mr. Lafontaine was affected to a special unit at the Québec Revenue Agency in charge of complex construction files.
In 2009, he founded his own consulting firm in accounting and tax matters. It specializes in audits by the CRA or QRA. Mr. Lafontaine represents numerous clients at the appeal stage.
From 2009 on, he is also involved in commerce as manager and shareholder of retail and real estate businesses.